It's a New Season & Our New Website is Coming Soon!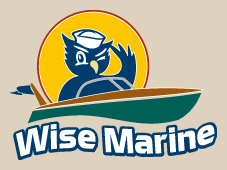 The Wise Choice for Marine Storage and Custom Cabinetry on Cape Ann!
Wise Marine was opened in 2001 to provide boat owners with convenient storage and easy access to Cape Ann waters, north of Boston.
In addition to storage, Wise Marine offers experienced service for all kinds of boats to keep your boat functioning worry-free during the all-too-short New England boating season.
Please review our services to see how we can help you keep your boat running the way you want it! Call us with the project you have in mind.
Wise Marine is located outside of Essex Village, in the beautiful farmlands on John Wise Avenue (Route 133). Our boat yard is ideally located for trailered boats and boats brought by independent haulers. Call us to make arrangements to keep your boat at Wise Marine!
Wise Marine offers outside storage in Summer and Winter, and all marine services for your boat: our custom outfitting includes engine and equipment installation and repair, structural modifications and improvements, custom joinery, painting and maintenance. The main building easily accommodates boats up to 50' long and 17' wide for boat construction and repair projects.
Wise Marine owner, Tom Perkins, has cruised, raced, built, re-built, serviced, maintained and in all ways enjoyed boats all his life. He has raced and cruised on dinghies, Twelve Meters, 60' Trimarans, 80' Schooners and many boats in between, ranging across the Atlantic, to the Carribbean, and many ports in between. In 2001, Tom bought Wise Marine from Brad Story with whom he worked building boats.
About Our Name: Located on John Wise Avenue, Wise Marine takes its name from Reverend John Wise (1652-1725), one of America's Founding Fathers. Outspoken and Revolutionary, his writtings contributed to Thomas Jefferson's defining the Role of Government for the new United States of America in the Declaration of Independence. (Click here for an interesting article about Reverend John Wise.)