It's a New Season & Our New Website is Coming Soon!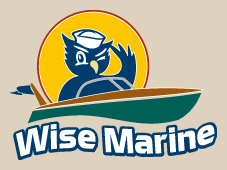 The Wise Choice for Marine Storage and Custom Cabinetry on Cape Ann!
Wise Marine is a small service boat yard on Route 133 just outside Essex - if you are interested in part or full time work, helping out this fall primarily putting boats to bed for the winter and doing normal service work, call/text Tom Perkins at 978-335-3194.
​
The most important qualification is working well with others and appreciating keeping boats in Good Working Order. We have some experience training people new things. Call Tom to talk about your interests.
​
Carpentry and Mechanical:
If you have specific skills working on boats - laminating, carpentry, mechanical, electrical - we have work for you! We have a lot of normal tasks to perform, and often some interesting projects.
​
General yard work:
Pressure washing, detailing (cleaning, lots of cleaning), bottom painting, shrink wrapping, trailer maintenance, yard clean-up.
​
I will be happy to talk with you about what we do here and how you can help, and to discuss pay and expectations for our schedule and yours!
​
Thank you, Tom